Peak Rotary Vise
$209.95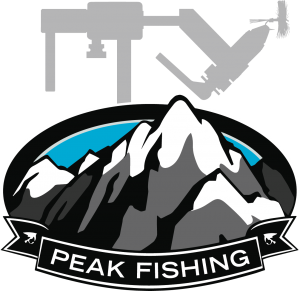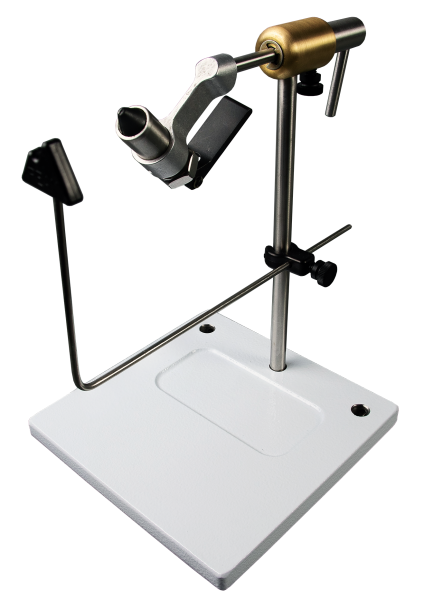 Peak Fishing has been building some on the highest quality Tying vises in Colorado since 1994. Drawing on input from a very talented pool of local Colorado fly tiers, and their own engineering, fabrication, and manufacturing expertise, PEAK turned out their durable, functional, and affordable PEAK Rotary Fly-Tying Vise. All Peak vises are constructed from stainless steel, brass and Aircraft aluminum. Each detail of all of our vises are thoroughly thought out and designed to make your fly-tying enjoyable and productive. The steel jaws are built to hold hooks from size 2/0 to the smallest hooks available. Adjustments are simple and easily accomplished.  Materials are chosen for strength, durability, and smooth operation. All of this is accomplished at a price well below the competition and backed by PEAK's limited lifetime warranty.
As with the Pedestal Base configuration, PEAK's C-Clamp mounting vise is engineered to outperform the competition. Reverse the lower rabbeted jaw to get a grip range from 2-1/4" to 11/16". Jaws ride on precision guide rods, which hold the jaw faces parallel, meaning no rotating clamp screw to damage your table or work surface. Adjusting the clamp is accomplished by utilizing the large, comfortable tri-lobal screw. The deep rabbeted jaw engages even rounded table edges, so your vise won't rock or shake as you tie. You won't find a more stable, versatile, or robust clamp, and it's the only clamp that will accept our accessory post.
Almost all our shops tiers have been using Peak vises for year, because of their durability and ease of use.
Free shipping on orders over $200!
Satisfaction Guaranteed
No Hassle Refunds
Secure Payments
Description
Peak Rotary Vise
Designed and constructed in Colorado
Highest quality stainless steel, brass and Aircraft aluminum
Hook sizes 2/0 down to #26
Additional information
| | |
| --- | --- |
| Color | Pedestal, C Clamp |
| Mount | Pedestal, C Clamp |