Peak Non-Rotary Vise
$89.95
The demand for an appropriate yet economical and dependable non-rotary vise has been answered with the PEAK Non-Rotary Vise. The same clamping system found on the reliable PEAK Rotary Vise is employed in this beneficial new tool. Its base is considerably smaller and lighter than its companion, making it a perfect option for individuals who are always on the move and need a lightweight fly tying vise.
The PEAK non-Rotary Vise is a great choice when convenience of transport is key. It disassembles easily and packs flat for simple storage, and it comes with an extra hole for our accessory shaft (not included). All PEAK accessories aside from the material clip are compatible with this vise, and as an added bonus, optional midge and saltwater jaws can be purchased separately. However, using the C-Clamp option does require the pedestal base to be purchased with it.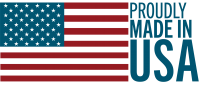 Out of stock
Free shipping on orders over $200!
Satisfaction Guaranteed
No Hassle Refunds
Secure Payments
Description
Peak Non-Rotary Vise