Peak Fishing C Clamp
$49.99
Peak Fishing Is a subsidiary of  PEAK E&A opened for business in 1994 and moved to our current location in Loveland, Colorado in 1997. The business originated as a custom engineering and manufacturing company and has always been centered on strong engineering and quality manufacturing principles.
The PEAK Fshing C-Clamp offers superior performance and durability that is unmatched by any other vise clamp. This device functions with two precision guide pins which keep the jaw faces parallel, eliminating the possibility of a rotating clamp pad walking as it is clamped. The rabbet face engages securely to edges without scratching or scuffing the finish, ensuring your vise won't rock when mounted on surfaces ranging in size from 11/16″ up to 2-1/4″.
An accessory post can also be accepted for use with 3/8″ shafts, enabling users to mount their vise onto virtually any type of surface from a banquet table to a picnic table.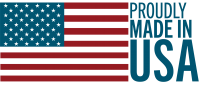 Free shipping on orders over $200!
Satisfaction Guaranteed
No Hassle Refunds
Secure Payments
Description
Peak Fishing C Clamp